Skip to Content
Find or Perfect Your Jewelry with Pace in Greenville, SC
For more than 70 years the team at Pace Jewelers have been creating custom jewelry and are now led by third generation manager, Jason Durham. If you need jewelry, you can bet that we carry it and can make sure that you have a sentimental piece created with our customization skills for rings, necklaces, bracelets, and much more.
If you have a special someone you are shopping for or you need something new to help you sparkle at your next special occasion, the team at Pace will help find the perfect piece. You can trust that we carry the world's best vendors for all jewelry needs. Residents of Greenville, SC have considered us reliable to sell the best pieces, and if they are not in store, we only work with the best and can get it here for you as soon as possible.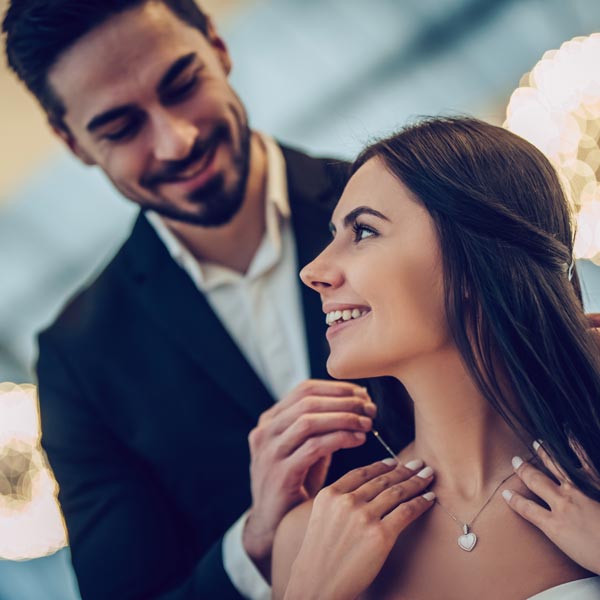 Pace Only Works with the Best in the Industry
Our team always assists with your current jewelry and all of its needs, but when you want to shop for something new and unique to you, count on Pace Jewelers to carry an incredible selection of necklaces, bracelets, watches, rings and much more! Check out the variety of vendors that we bring in the shop every day:
Necklaces
Royal Chain Group
Rego Designs
Quality Gold
Bracelets
Rembrandt Charms
Stuller
S. Kashi
Children's Jewelry
Princesse Pearls
Kiddie Kraft
Color Merchants
We Also Buy Your Gold and Silver at Pace Jewelers
If you have old jewelry you are not wearing anymore and doesn't hold any significant value to you, bring it into Pace, and our expert jewelry team will analyze your pieces and offer top dollar for them. It's as simple as that. We will also take a look at your old watches and buy those as well. Even if it qualifies as broken, bring it in, and we will still take a look at it. We can either use the metals depending on the build or we can fix it ourselves and pay you money for the timepiece.
Let Pace Jewelers help you celebrate
the special moments in your life