Skip to Content
Pace Jewelers Has a Long History with Watches & Accessories
In 1948 Edgar Pace started Pace Jewelers as a watch repair shop after he graduated from the Bulova School of Watchmaking in Greenville. This branch of the school was opened after the war for GIs once they returned from World War II. Once the store was doing well repairing, they began to sell watches and accessories. Without this passion for watch repair and sales Pace may not be here today, so we thank Edgar every day for his courage to open his own shop and for his dedication to precision and quality work.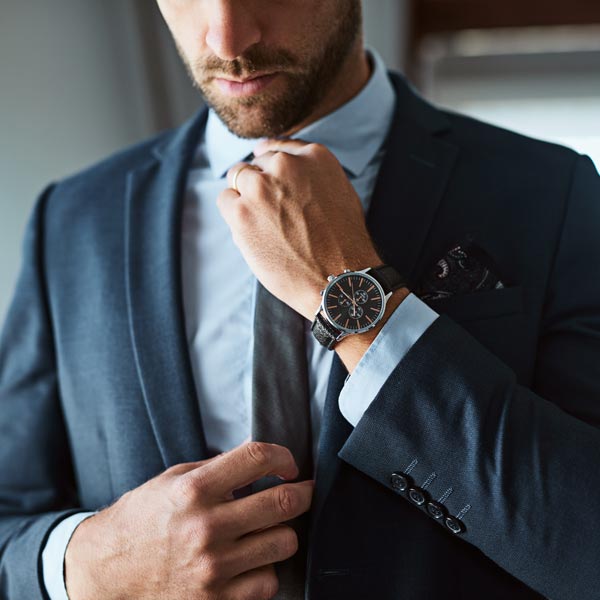 Expert Watch Repair from Pace Jewelers in Greenville, SC
For three generations the Pace family has been studying watch repair. There hasn't been a watch in the shop we can't fix, and we have worked on them for the past 70 years with no sign of slowing. Bring in your watch today and allow us to work our magic to get your timepiece ticking correctly again in no time. Pace Jewelers trains all of our employees on all the newest watch builds, setups, and designs to help extend the life of your watch. Whether it cost $20 or $2000, our team can make sure that you always know what time it is.
Trusted Brands Pace Offers Greenville, SC
Edgar's dedication went beyond the excellent work that he did himself in the shop, but the quality of work done by the professional watchmakers he decided to sell in the store. We carry on this process of determining what watches and accessories to sell Greenville residents today. We only house the greatest the industry has to offer because anything less would tarnish the memory of why Pace Jewelers was opened to begin with. We can guarantee our watches are of the utmost excellence and offer long lives with classic and modern looks. Below are some of the brands we carry in our shop:









Let Pace Jewelers help you celebrate
the special moments in your life