Skip to Content
Bring Some Sparkle with Children's Jewelry
Whether it is a necklace, bracelet, earrings, or watch everyone deserves to have a little sparkle in their life, and Pace Jewelers is here even for the little ones in Greenville, SC. Purchasing this type of jewelry can help teach children responsibility early. These pieces can help them learn how to properly take care of their jewelry at an early age which is a skill which will stick with them all through their life and can promote a healthy mindset of appreciating their gifts.
We offer children's jewelry that can even grow with them. One of our most popular pieces is the Add-A-Pearl necklace. Your young one can visit us anytime, and we can string on new pearls to help it fit their neck year after year. We can do the same with watches that need links added as their wrist grows. Help your children create a lasting memory that could develop into a family heirloom today with the excellent staff at Pace Jewelers.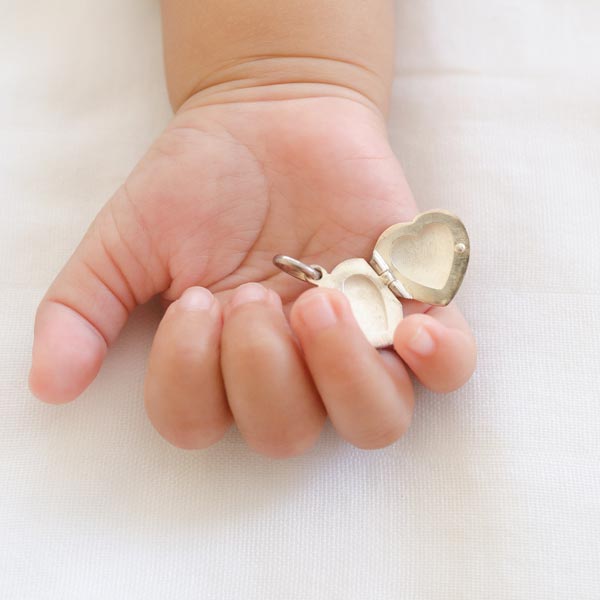 Pace Jewelers Carries Only the Best Children's Jewelry
Purchasing children's jewelry for a particular life event such as a landmark birthday, bar and bat mitzvah, graduation, first communion, confirmation, or any other day creates a unique bond between you, the event, and themselves. The team at Pace Jewelers understands how important that connection can be and is why we have chosen only to carry the industry leaders when it comes to this type of jewelry:
Kiddie Kraft
Proudly manufactured in the USA, this producer creates beautiful children's jewelry out of precious metals to add class to their bracelets, necklaces, rings, and earrings
Princesse Pearls
Known for importing the best pearls in the industry since the early 1920s. They strive for affordability when beginning the tradition of starting a cultured pearl strand. Families come back year after year for their next addition to the 14K gold chain.
Madi K from Quality Gold
Offers stellar earring options for babies and children alike with styles ranging from 14K hoops to pearl studs. They also carry 14K pendants in many different forms, shapes, and colors.
Baby Gifts from Pace Jewelers
Pace also carries a wide array of baby gifts for the extra little ones in your life. Baby cups, banks, frames, baby feeding sets, teething rings, and rattles are all available for purchase. These gifts will bring enjoyment for years to come. We also offer some of these gifts in sterling silver and pewter making them available to be engraved to help remember a special person or event in their life. They will hold these items as treasures and can even pass them down as heirlooms to future generations in the family. Let the professionals at Pace Jewelers help you create a one-of-a-kind present for a special baby in your life today.
Free Ear Piercing for Greenville from Pace Jewelers
We at Pace Jewelers are proud to offer free ear piercing with earring purchases on children aged six years old and up. We can only provide this service for earlobe piercing only. While you can order other piercing earring and birthstones, you just need to purchase the Inverness 14K yellow gold ball or zirconia piercing studs to receive the free service at Pace Jewelers in Greenville today!
Let Pace Jewelers help you celebrate
the special moments in your life