Skip to Content
Protect Your Pieces with a Crafted Jewelry Box at Pace
Once you purchase your fine jewelry at Pace Jewelers, it is only right that you protect your investment by buying jewelry boxes to house them in while you are not sporting them around town. Jewelry boxes help protect your wears by having specific compartments for particular pieces. These spaces are created to keep your necklace from being tangled, your rings to be kept separate, and watches to wrap around a fixture to hold its shape.
We carry many different styles and colors to match your already decorated room and customized to fit your jewelry needs. We also have ornate boxes that match the sophistication of your pieces inside such as mother of pearl inlays or rose gold lined boxes. The professional design team at Pace Jewelers will help you find the perfect jewelry box.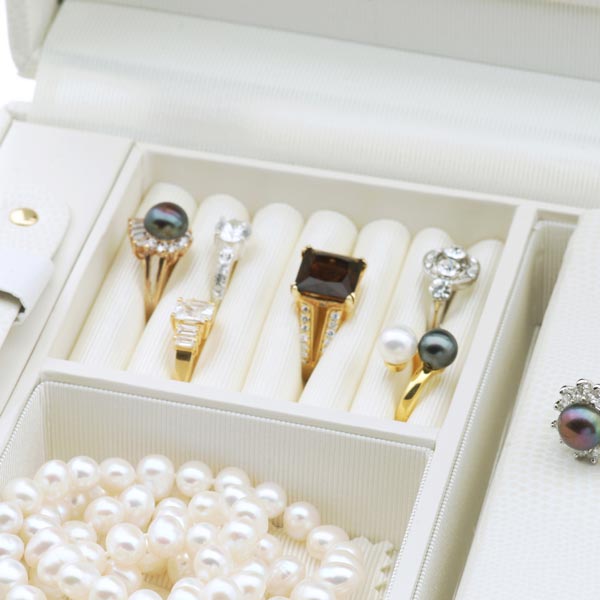 Custom Engravings on Fine Gifts
The holiday season is an exceptional time to get your loved ones personalized quality gifts and Pace Jewelers is the place to get in all done under one roof! We can customize gifts such as penny banks, jewelry boxes, clocks, bells, ornaments, and other specialty Christmas gifts. We can engrave their name, family name or even a unique date that symbolizes the occasion or event for which you are purchasing the gifts.
Reed & Barton Offers Many Sophisticated Gifts for All Occasions
Reed & Barton craft the most beautiful flatware, homeware, and other quality gifts that your friends and family will treasure for a lifetime. We trust their experience in the field as they have been around since 1824. They know lasting designs, quality material, and superior craftsmanship. Outside of looking great most of their gifts can be personalized by our highly trained team in the Pace shop.
Let Pace Jewelers help you celebrate
the special moments in your life